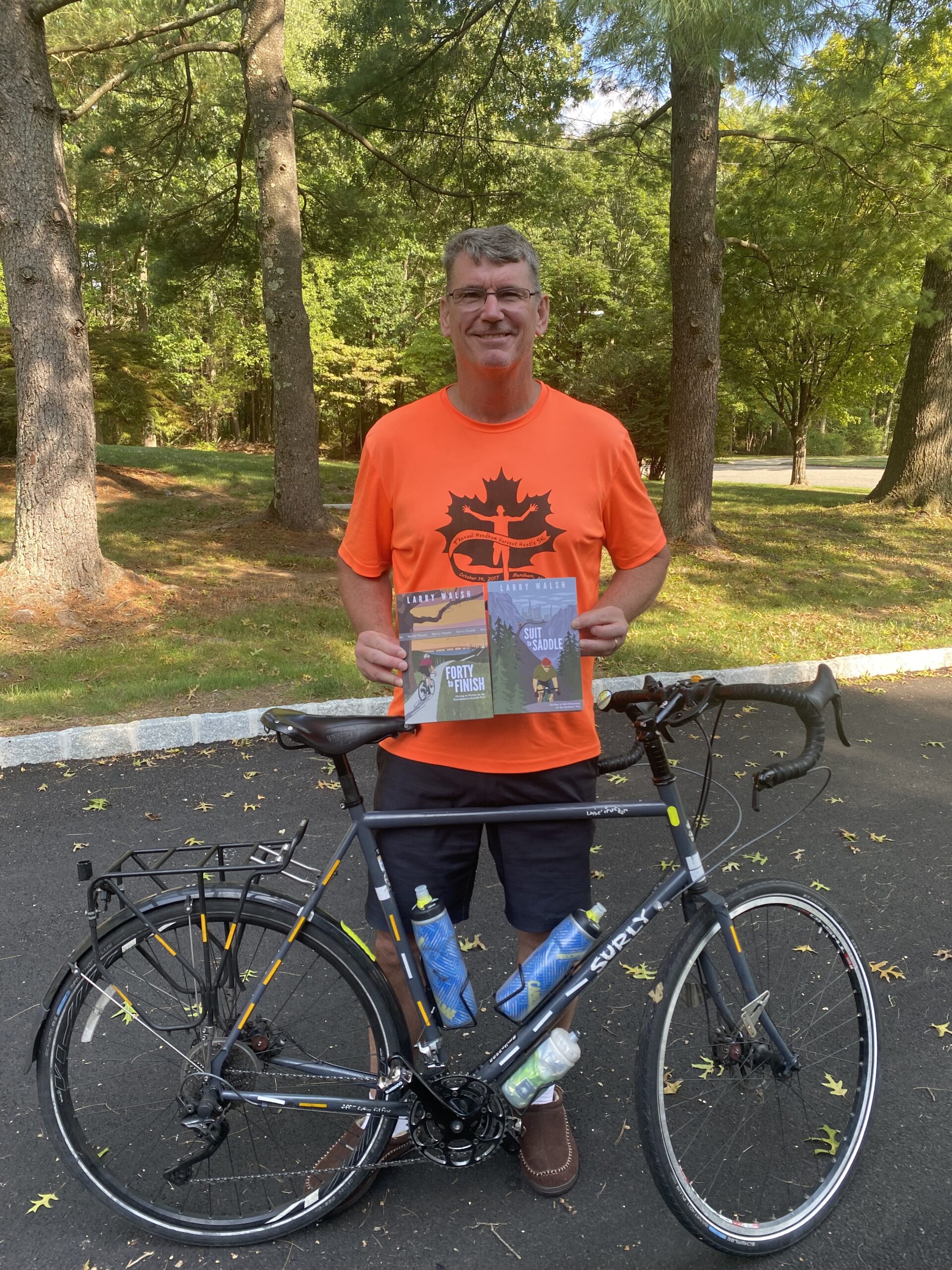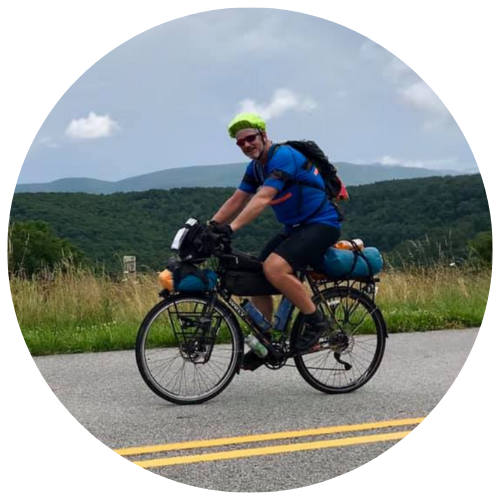 Hi, I'm Larry Walsh, author of #1 Amazon New Releases Suit to Saddle and Forty to Finish. After thirty years of experience in the pharmaceutical industry, I left the corporate world to cycle into the heart of America. 
At age 56, I rode from California to Florida on the Southern Tier, followed by a race from Oregon to Virginia on the TransAmerica Bike Trail six months after returning home from the first bike ride. I found it challenging to share my experiences in quick conversations with family and friends, so I wrote about my adventures covering 7,300 miles, pedaling through 18 states and 528 small towns.
I enjoy sharing my story with cycling and book clubs, libraries, senior centers, VFWs, at private events, and company meetings.
The messages I receive from family, friends and strangers motivates me to continue to share my story with others:
– "Your story is very interesting and inspirational for people at a crossroads…"
– "Like yourself, I am a guy with a dream to see America from the seat of a bicycle…and appreciate immensely you putting your experiences, observations, and stories into a book, video, and blog for others to enjoy and use as a springboard to an epic and meaningful living."
– "You're never too far from my thoughts, having once again appreciated your generous gift of gab back in January as you spent some time rehashing your 2019 Trans Am crossing with me!"
The tales from my travels encompass two books-Suit to Saddle: Cycling to Self-Discovery on the Southern Tier and Forty to Finish: Cycling to Victory on the TransAmerica Bike Trail.
So, ask yourself:
-Have you ever been worried about losing your job?
-Is an ultradistance bike ride on your bucket list?
-Do you have a desire to write a book someday?
-Do 'assumed constraints' limit your true potential?
I answered 'yes' to all four questions and acted on my desire for adventure.
When I'm not talking about my cycling exploits, I'm helping Veterans with barriers to employment find their next rewarding career opportunity.
Here's some of what I learned on the road:
Always Dream Big
Set Goals
Take Risks
Believe in Yourself
Put in the Work
Enjoy the Journey
Keep Your Eye on the Prize, but Don't Let It Consume You!
Book Trailer – Suit to Saddle:  Cycling to Self-Discovery on the Southern Tier                                                                                                            #1 New Release
Book Trailer – Forty to Finish: Cycling to Victory on the TransAmerica Bike Trail                                                                                                 #1 New Release