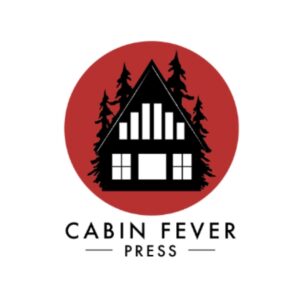 Southern Tier and TransAm Bike Trail towns referred to in my 2022 Monthly Newsletters.
I rode through Marfa on October 10, 2018:
A bird's-eye view of the Capital of Quirkiness, Marfa, Texas, kicked off the 2022 edition of America Up Close – A Slice of America One Small Town at a Time.
Why is Marfa known as the Capital of Quirkiness?
A fake Prada store 30 miles west of town, smack dab in the desert…a not-so-subtle clue.
The late Anthony Bourdain highlighted this hidden gem in a Parts Unknown 2018 episode.
One can walk down the main street and understand why Marfa has been referred to as a 'western-themed outpost of Brooklyn."
I rode through Tallahassee on November 16, 2018:
A couple of miles outside of Tallahassee, Florida, my body was frigid because of the near-freezing temperature; I stopped at a grocery store for hot chocolate in Capitola, Florida.
My mind raced back to Memorial Day Weekend, May 1990, in Capitola, California, meeting Kelley for the first time.
I continued pedaling…my mind now occupied, no longer thinking, "dang, my hands and feet are cold!"
I traveled to Astoria on May 30, 2019:
Several months later, walking around Astoria, Oregon, sparked my renewed interest in the history of America in the 1800s.
Standing in front of a large mural depicting the Lewis and Clark Expedition, thinking about that arduous journey in 1805-1806.
Those memories gave me the resolve to pedal during the challenging early days of the race riding through Oregon, Idaho, Montana, and Wyoming.
My history lesson on the saddle continued.
I rode through the Wind River Indian Reservation on June 16, 2019:
I paused my race effort for less than an hour in Fort Washakie, Wyoming, home to the Eastern Shoshone Tribe and Sacajawea, the famous Corps of Discovery Indian woman who guided their journey over the Bitterroot Mountains to Astoria, Oregon, in 1805.
To learn more about the Eastern Shoshone, read the Afterword in Forty to Finish, written by the Eastern Shoshone Cultural Center.
I rode through Fordsville, Kentucky, on July 1, 2019:
Where I first saw the "Be Kind" campaign sign, a movement started by two pre-teen girls.
The girl's hometown is forever known as the "Kindness Capital of Kentucky.".
There are plenty more examples of Kindness displayed in Kentucky that I will feature in 2023.
Bid farewell to 2022. And a bon voyage toast to 2023!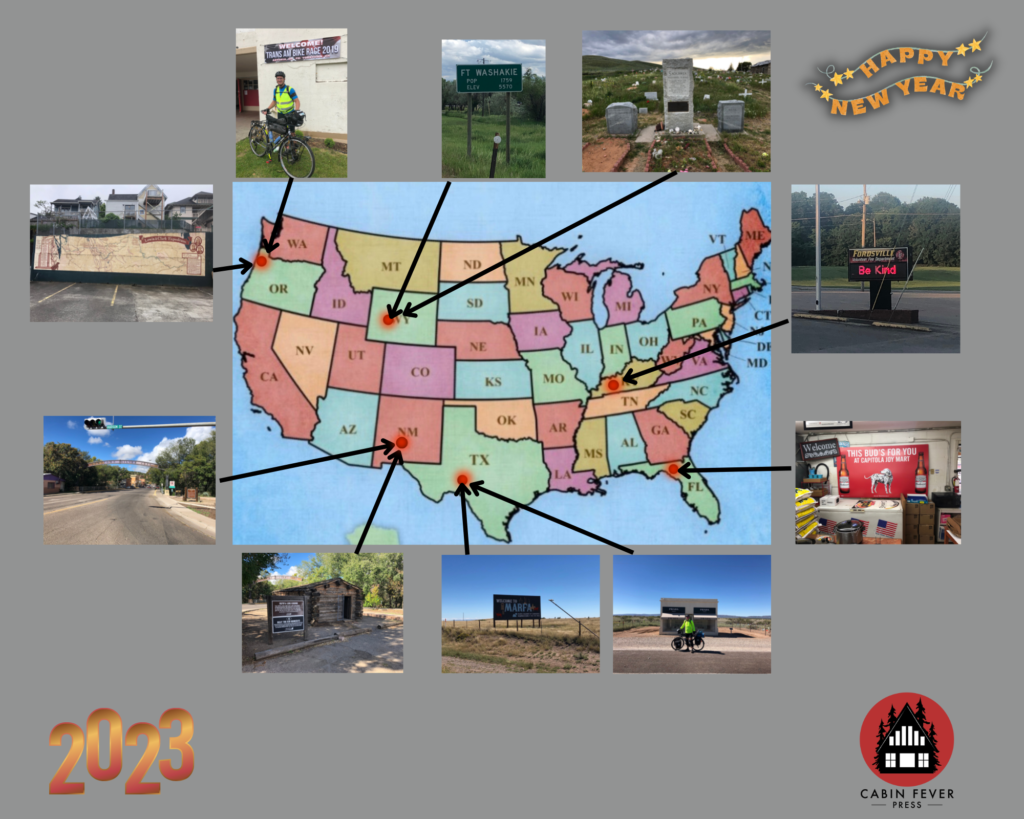 Silver City, New Mexico
Look for the next edition of America Up Close, highlighting Billy the Kid's hometown from 1873 to 1875. Click on the link below to sign up for my monthly newsletter.http://www.larry-walsh.com
Received a Gift Card for the Holidays?
Click to purchase http://www.larry-walsh.com/books